Page 1
Page 2
Page 3
Page 4
Page 5
The Pieces in the Kit
Buy a Jenter kit

Fitting the Cage:
The Jenter cage needs to be fitted into a brood frame in which the comb or foundation has been drawn out by the bees. This will provide much better acceptance by the bees and so will speed up the queen rearing process.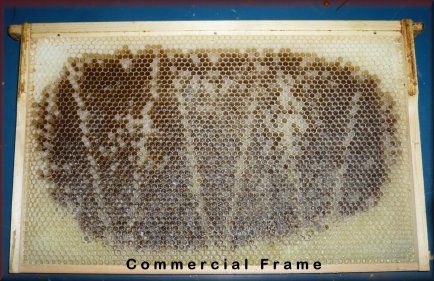 Take your frame and using the cage as a template, use a hot knife to cut out the shape. You will also want to extend the bottom bars in order to allow for wood supports. After you have done this, your frame should look like the one below: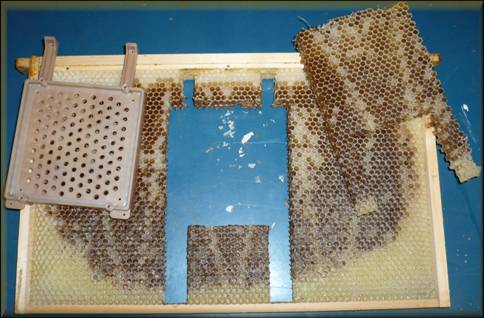 You may now discard the piece of removed comb. The cage should fit in the cut out but a piece of the top bar will need to be trimmed to allow attachment. Once in place, fasten the top bar securely with nails.
You will now need to fit supports from the cage to the base of the frame, in order to support it properly. Nail these into place. The front and rear view of your cage should now look like the pictures below: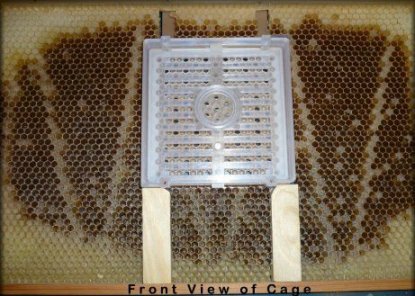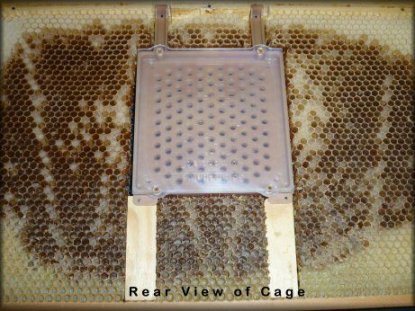 To continue to Page 3, please click here...