Page 1
Page 2
Page 3
Page 4
Page 5
The Pieces in the Kit
Buy a Jenter kit

Fitting Cell Carriers:
Now you will need to fit the cell carriers. There are two possibilities for this, and the choice depends purely on your personal preference as a beekeeper. You could fit them to a rack in a National Brood Frame with Queen cages fitted. All you have to do is cut out a slot with a saw on each side. The frame is large enough that two racks can easily be fitted. A single fitted rack is shown below: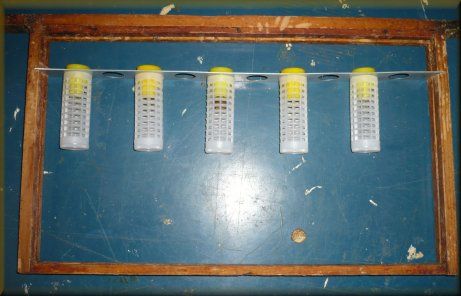 Alternatively you could use cell cups in a roller cage fixed to a commerical brood frame. The fitting process is fairly self-explanatory and a picture of the completed setup is shown below: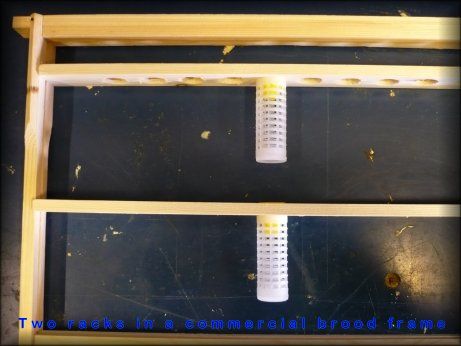 You have now completed the DIY preparation of your Jenter Kit. However, you have obviously not yet raised any queens!!! The next step is to start making some bees and this is detailed on the next page.
To continue to Page 4, please click here...