Page 1
Page 2
Page 3
Page 4
Page 5
The Pieces in the Kit
Buy a Jenter kit

The End Product:
Congratulations, you have finally produced your own Queens!!!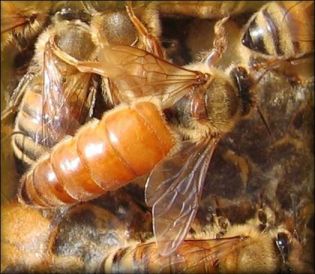 All you have to do now is to re-queen using your newborn Queen bees. Simply do this following standard beekeeping guidelines, either by candy or paper stops on the cages.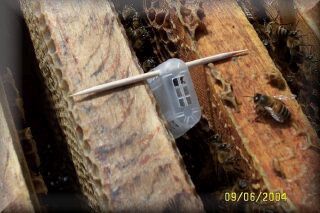 As we hope you can see, using the Karl Jenter kit is a rewarding and easy way for beekeepers to rear their own honey bee queens. The ease of the process, and how it avoids the awkward and fiddly method of grafting the larvae makes it a particularly desirable technique.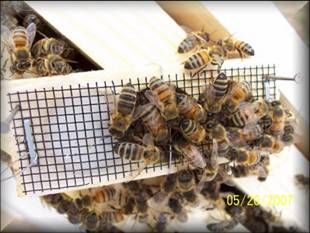 We hope this guide on setting up and using the Karl Jenter kit for honey bee Queen rearing has been useful and that you have enjoyed it. If you have any further questions or comments, please feel free to e-mail us at .
To return to the Beepedia, please click here...